Retail Therapy
Attracting Customers
In today's busy world everyone gets stressed and for many the escape is a bit of retail therapy. By making small changes to your shop layout, you can create an eye-catching & inviting atmosphere for your customers to enjoy.
People love to interact, and that's one advantage that high street retailers have over their online competitors. With subtle changes to your sales floor area, you can capture your customer's attention and get them to engage in the retail experience you have to offer.
There is nothing worse than a sales assistant pouncing on a customer as soon as they walk through the door! Think about it, they don't even know what you sell yet! A simple good morning or afternoon will suffice, as aggressive selling is guaranteed to make them feel their personal space has been invaded and they'll head for the exit. Give your customers time to take in your wares and feel relaxed & they will be more approachable.
Relaxing music, exciting fragrances and tempting offers all have their points, but there are other ways to get customers into your store and keep them there for longer. This gives you more time to engage with them, understand their needs and offer helpful advice.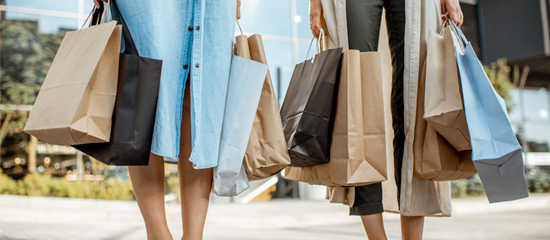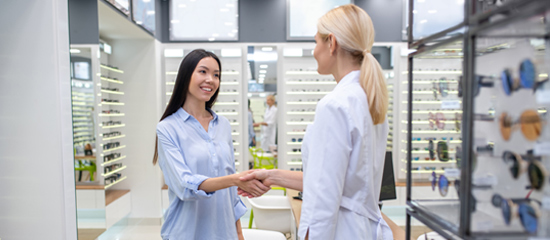 Shop Window Displays
Simple changes to your merchandising equipment makes a big impact with little expense. Uni-Shop have a huge range of Retail Display Equipment suited to all sized businesses. Starting with your shop window, this is the most important asset you own. Creating interesting feature displays using Shop Mannequins, Clothing Rails, Glass Cube Displays or Retail Feature Displays gets your business standing out from the crowd.
Even simple things like Poster Holders, Footwear Shelves or Gridwall Panels all have their place and keep your promotional displays looking fresh & exciting.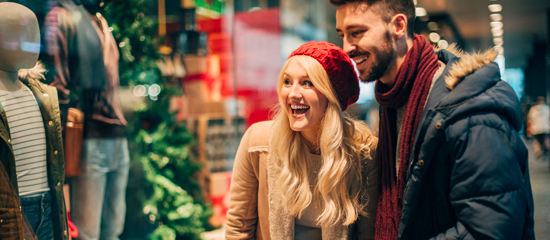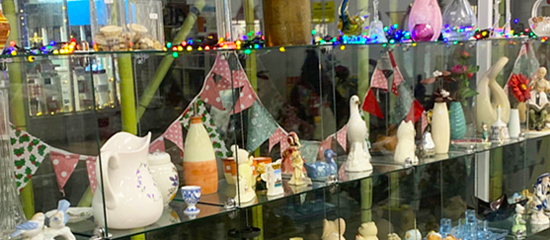 Retail Displays
Once your customers enter your shop, make it easy for them to navigate the store. Keeping areas uncluttered and clean is a must, as first impressions are always the most important. Research has shown that most customers will turn left when they enter a shop, so having a high impact Retail Display Counter or Glass Showcase Cabinet is the perfect placement for your client's journey.
Our Shop Counters come in a wide range of sizes and have many features such as LED lights, storage & security locks. They are ideal for creating an inviting atmosphere to showcase your ranges.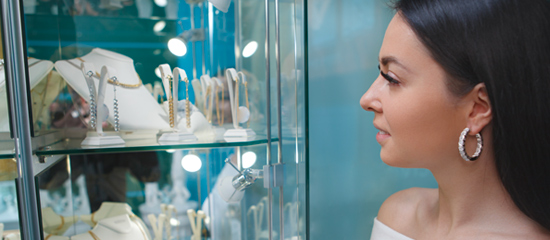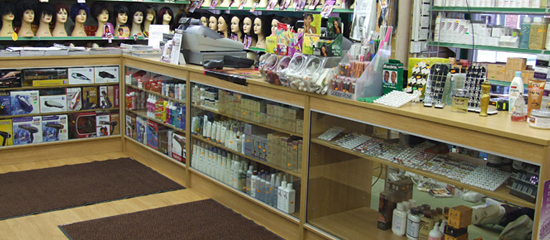 Showcasing Your Products
A good store layout, done properly with clever product placement, will engage your customer's curiosity. Arranging retail shelving & displays islands in sections, allows you to create different atmospheres relating to the type of products you are selling.
Whether you use Retail Display Shelving or Slatwall Panels to display most of your products, having a pleasant view is a must. Rusty old shelving or flaking wall paint won't be a selling factor, so improve the displays. Simple things like renewing your Slatwall Trims or upgrading the Slatwall Inserts will transform a feature wall and bounce light around your sales areas. We even sell new Retail Shelves, so you can cheaply match your existing good ones.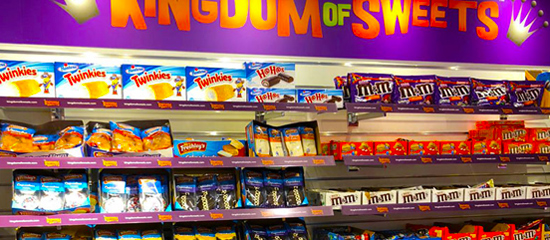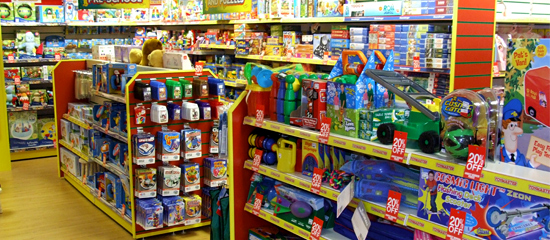 Product Placement
Grouping products together has to be done correctly. You wouldn't sell board games amongst your display of pots & pan. So think about what products work together and give customers a choice of models with varying prices. Usually, people will go for the most expensive product if the difference in price is only a few pounds. To further persuade them you can include other selling factors such as a freebie, literature or a demonstration of the superior qualities.
Any good retailer develops a knack for reading a person and is empathic to their body language. If a customer picks up two different products, then now is the time to explain the features of each. People love choices, but not too many of them, so don't overdo it on your range of goods.
Create small obstacles halfway round your shop, so customers have to navigate them. Things such as Shop Dump Bins or Retail Stacking Baskets always catch attention as people like to rummage and find a bargain. If you have a very busy store, you could use our Customer Guidance Products to show people the direction they should go in. As they head towards the till, there is always the impulse buy selections you can offer with our Counter Displays to top up your sales.
Remember to say thank you and goodbye, so many retailers don't and people are more likely to tell their friends about your business if you are friendly & helpful.