Back to News List
Halloween Display Equipment!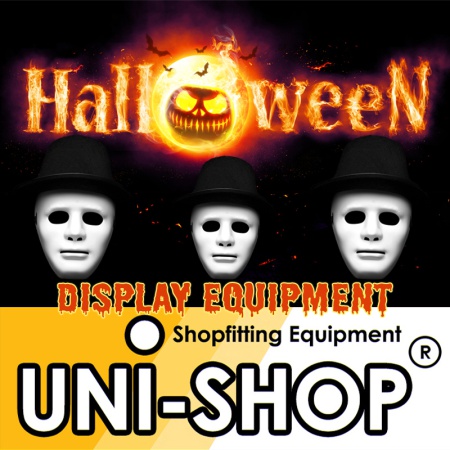 Autumn sees the start of an uptake in business for many retailers with the celebrations of Halloween and Guy Fawkes Night. Cashing in on these popular events is key for a company's profits and is a good indicator for footfall for the main Christmas rush.
Whether Halloween is a big or small occasion for your business, it's a great time to invest in your merchandising equipment. Prominent retail furniture like our range of Glass Display Counters & Cabinets and Wooden Shop Counters all create stunning displays. Even a simple thing like creating an eye-catching window display using our Glass Cube Displays and Shop Fittings all help to attract new customers to your store.
The best part about our retail equipment is that it is so adaptable and can be utilized throughout the year. You can even take advantage of our Shop Fitting Deals and save up to 20% with our bulk buy special offers.
Revamping your store and showcasing your products effectively all helps to make you stand out from the competition and give you the chance to engage with your customers. We even give you the opportunity to spread the cost with interest free payments.
Uni-Shop have everything you need to promote your goods to perfection and make the most of key trends, starting with Halloween. Checkout our great range of shop fittings to display all your Halloween products today.
Date : 05-10-2023
By Unishop