Back to News List
Slatwall For Henson Franklyn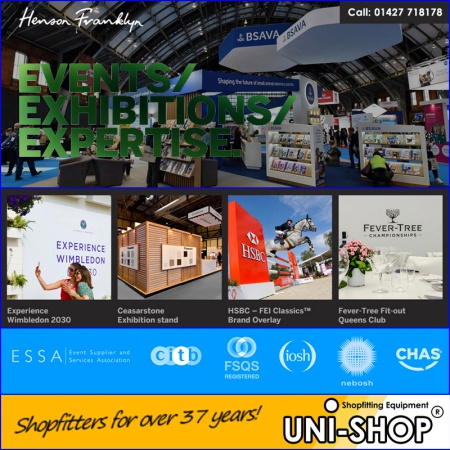 Looking to showcase your brand? You couldn't do better than talking to Henson Franklyn. The business has represented some of the UK's leading company's in their large portfolio of satisfied clientele.
With over 30 years expertise in exhibitions, fit-outs & overlays, Henson Franklyn offer a custom-made one-stop solution to your showcasing needs. Services include design, planning, production and installation together with meticulous knowledge, planning and flexibility.
Uni-Shop have worked with Henson Franklyn for years and it was a pleasure to serve them again for one of the latest Slatwall Panels projects.
Date : 01-08-2023
By Unishop