Back to News List
New Shop For Gosfield Community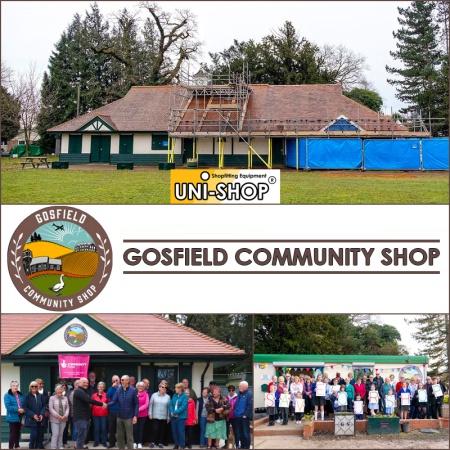 Uni-Shop have just completed a brand-new shop-fit for the Gosfield Community Shop. The store has been running for 7 years from a portable building in the Gosfield playing field car park. The non for profit shop is run by local volunteers and is a lifeline for many of the local Essex residents.
After much fund-raising and a donation from the National Lottery for £150,000, building work commenced on an adjacent sports pavilion. The extension to the pavilion provides a permanent setting for the community shop and has delighted local residents.
Shop fittings including Retail Display Wall Shelving, Gondola Display Shelving & Bespoke Shop Counters were provided by Uni-Shop. We were pleased to provide everything this new retail outlet needed and wish them every success for the future.
Date : 28-04-2023
By Unishop