Back to News List
BZ Paintball Supplies Ltd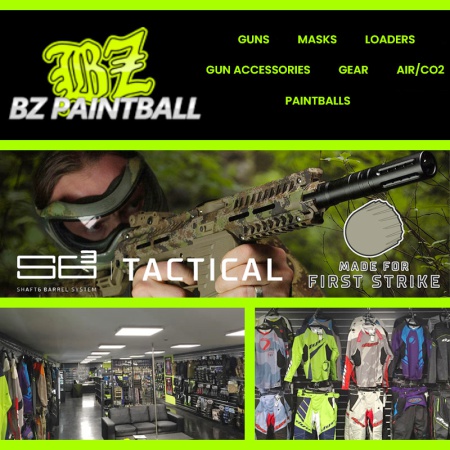 BZ Paintball Supplies Ltd ordered a large amount of shop fittings from us this week. The company is a major supplier of everything to do with paintball events.
Based in Stockton On Tees, the business has a large bricks & mortar store and a huge online shop where customers can order for next day delivery. With a massive warehouse, they hold all their own stock, so availability is never a problem.
Selling to the trade as well as walk-in customers, the business has gone from strength to strength. They supply all major brands including HK Army, Eclipse Dye, Proto, Virtue, GOG, DLX, Empire, Vforce, Tippmann, Ninja, JT, Fuel and many more.
Uni-Shop supplied the company with Slatwall, Bespoke Retail Counters & Aluminium & Glass Shop Counters & Showcases. All designed to display their products professionally.
We wish them success & look forward to dealing with them again.
Date : 15-02-2023
By Unishop