Back to News List
Dump Bins For Smyths Toys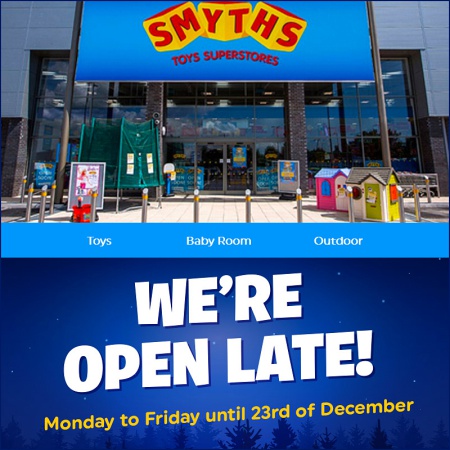 Smyths Toys are getting ready for their busiest time of year. As a result, one of their stores based in Aberdeen, got in touch with us for some of our popular Retail Dump Bins.
Smyths have over 100 stores throughout the UK and cater for all children whatever their age. They have a huge selection of Toys, Games, Scooters, Bikes and even have a dedicated section for babies & preschool toddlers.
Uni-Shop were happy to help & wish the company a wonderful Christmas!
Find your nearest Smyths Toys store!
Date : 06-11-2022
By Unishop