Back to News List
New Motorised Checkouts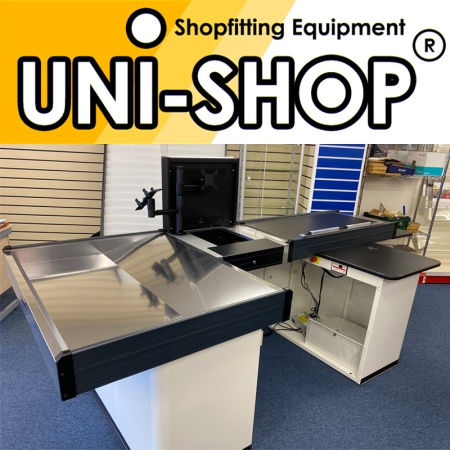 Uni-Shop have a new range of Motorised Checkouts available. Perfect for large shops or supermarkets, these modern electric conveyor checkouts have all the features a retailer needs.
Epos Terminal Outlet
Magic Eye
Integrated PDQ Cardholder
Secure Till Draw
Safety Screen
Variable Belt Speed
Call us today on 01279 870333 to discuss your requirements or use our Live Chat Service!
Date : 18-10-2022
By Unishop