Back to News List
Display Counters For Concept Furniture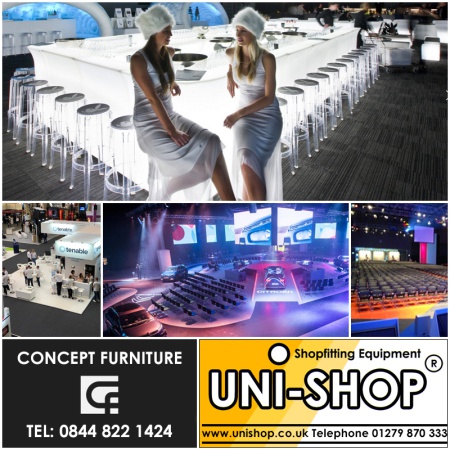 Concept Furniture International Ltd ordered a consignment of Retail Display Cabinets from us today. The company based in Kidderminster, Worcestershire have been trading since 1998.
Concept Furniture provide rental furniture hire items such as tables & chairs, showcases, seating, cubes, office equipment and benches to name but a few. Their clients are varied from businesses wishing to hire furniture of excellent quality to events, exhibitions & conferences solutions.
With a stock holding in excess of £2 million pounds & their own transport fleet, they supply venues in both the UK & Europe. A one-stop business solution for clients wishing to display their products professionally.
Uni-Shop were pleased to supply our very popular Aluminium & Glass Retail Display Counters & look forward to dealing with this company again.
Date : 22-09-2022
By Unishop