Back to News List
Retail Equipment For Sovereign Exhibitions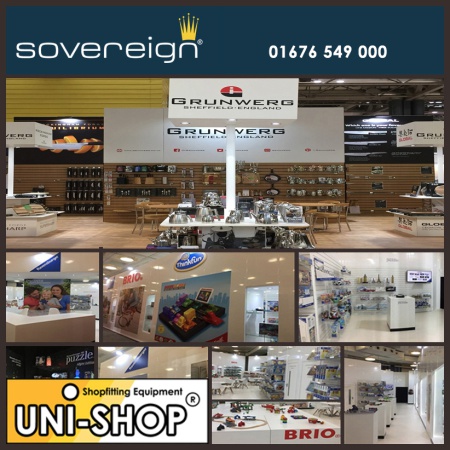 We supplied retail equipment For Sovereign Exhibitions today. Sovereign is a leading name in the design and build of highly creative exhibition stands, installations and events.
This forward-thinking and climate aware company was established in 1994 and is based in Coventry, which is a handy ten minutes from the NEC in Birmingham.
Sovereign sectors include:
Exhibitions
Corporate Events
Conferences
Museum Installations
Product Launches
Commercial Interiors
Corporate Hospitality
Graphics
Modular Buildings
We look forward to working with Sovereign on future projects.
Get in touch with Uni-Shop today for your merchandising equipment!
Date : 24-08-2022
By Unishop