Back to News List
Slatwall Gondola Displays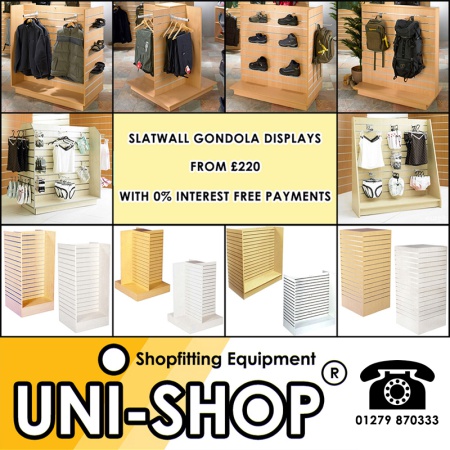 Browse our great range of Slatwall Gondola Displays. Our Slatwall Gondolas are perfect for creating eye-catching focal points to entice your customers.
We have a great range of these space-saving Gondolas, available in a wide range of colours and sizes. What's more, you can spread the cost with our interest free payment options!
Checkout our Slatwall Gondola range now with next day delivery!
Date : 19-08-2022
By Unishop