Back to News List
Shoe Shelves For Oakley Healthcare & Mobility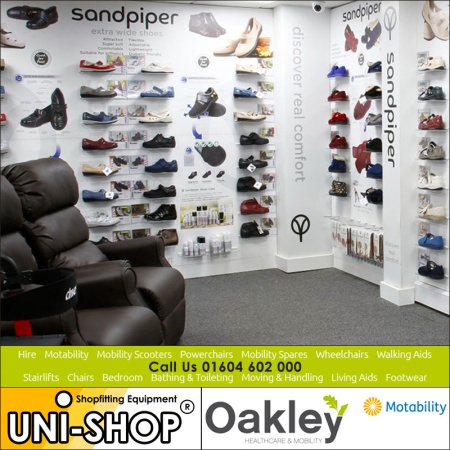 We have just supplied Oakley Healthcare & Mobility, based in Northampton. The family run business has been supplying a first-class service to the health, mobility and social care industry since 1976.


They specialise in a massive range of products, from rise and recliner chairs and walking sticks, to stairlifts and hoists – even footwear designed specifically to tackle problem feet. Which is where Uni-Shop came in handy as we supplied a large quantity of Slatwall Shoe Shelves.
Visit Oakley Healthcare & Mobility today. They source all of their products with the user in mind, ensuring they can get a much better night's sleep, relax, get out and about, and simply enjoy the basic privileges we all take so much for granted.
Date : 12-07-2022
By Unishop