Back to News List
Cheapest Slatwall Panels With Interest Free Payments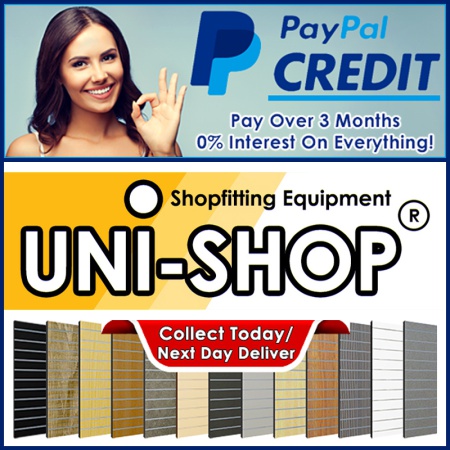 Buy Slatwall Panels & spread the cost with interest free payments. We already offer the cheapest Slatwall Panels in the UK & now you can spread the cost over 3 months using PayPal.
With the cost of living rising every day, it makes sense to manage your budget carefully. By making your purchase at Uni-Shop using PayPal, you can free up your finances in order to complete a project without paying for it straight away.
This is not a loan or application for credit with Uni-Shop. PayPal manages this service automatically and provides the payment options to selected customers immediately. So you have nothing to lose and everything to gain.
Uni-Shop - 5000 Shop Fittings With 0% Interest!
For more information, please click here!
Date : 30-06-2022
By Unishop