Back to News List
We Supply HARIBO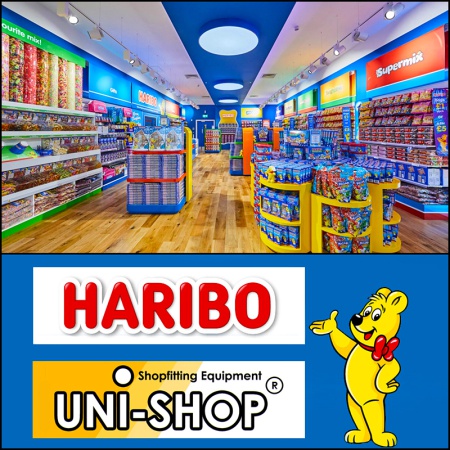 One of the UK's favourite sweets brands, HARIBO got in touch with us this week.
With two factories based in West Yorkshire and eight UK stores, the company is enjoying its popularity. HARIBO Starmix was named 'Britain's Favourite Sweet' (C5, 2020)! Having celebrated its 25th birthday during 2020.
The business name comes from HAns RIegel BOnn. Hans Riegel was the founder of the company, born in 1898 in Friesdorf (a region of Bonn). In 1920.
Uni-Shop Fitting supplied our popular Slatwall Euro Hooks, to HARIBO to merchandise their fine range of classic sweets.
Visit HARIBO today!
Date : 17-06-2022
By Unishop