Back to News List
Everything For Fashion Displays!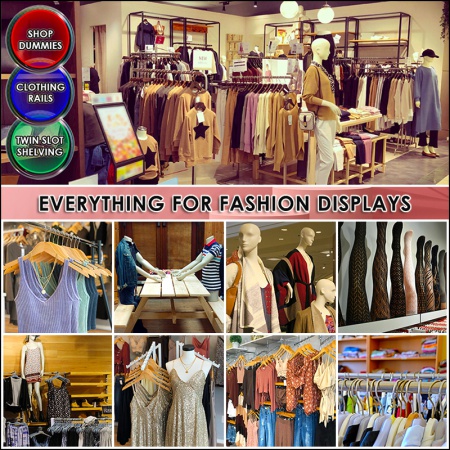 We have everything you need to create customer focused fashion displays. Summer is on the way, so now is the best time to invest in your retail display equipment.
Create inviting shop window displays with our vast range of clothing rails, hooks, mannequins, glass cubes and more.
Showcase the latest fashion trends with our retail feature displays, twin slot rails & accessories.
Browse our fashion retail fittings now...
Uni-Shop Fitting - The UK's premier shopfitter!
Date : 14-06-2022
By Unishop