Back to News List
Slatwall Hooks For Wilco Motosave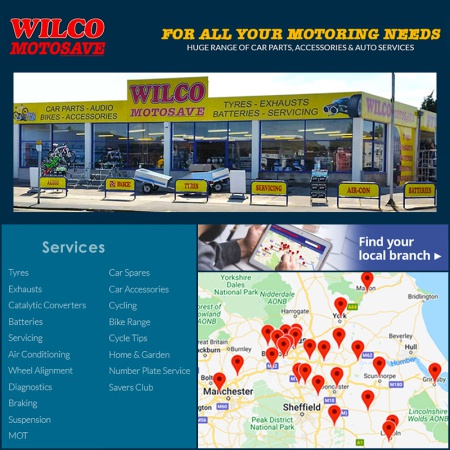 Wilco Motosave are the North's leading independent family-owned motorist's stores. Each of their fully-stocked shops offers parts, accessories and everything the motorist could possibly need to keep their car in tip-top condition.
They stock and supply an extensive range of car parts and accessories, car care and maintenance products, and other motoring essentials including antifreeze from all the major brands. In addition, they also offer a wide range of bikes for all the family at selected branches, with prices to please every pocket from children's bikes and BMXs to adult mountain bikes and electric bikes.
The business contacted us for a large quantity of Slatwall Hooks for use in their accessories stores. Perfect for displaying a wide range of products!
We look forward to supplying them again...
Visit Wilco Motosave today!
Date : 02-05-2022
By Unishop