Back to News List
Mannequins For Cotton Traders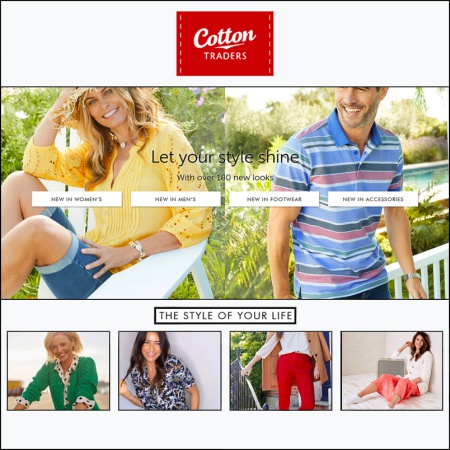 Leading fashion retailer Cotton Traders ordered Mannequins from us today. Cotton Traders has a huge website and a large high street presence. Men's & women's clothing, accessories & footwear are all catered for in a wide rang of ages & sizes.
Trading since 1987 the company has gone from strength to strength, with an amazing array of 180 new looks for this season alone. With inspirational tips & clearance items, it's always worth a visit.
Our Retail Mannequins & Display Props, are perfect for showcasing a huge range of clothing & accessories. Cotton Traders wanted new Headless Mannequins for two of its retail stores, and hopefully more will be ordered soon.
Date : 24-04-2022
By Unishop