Back to News List
New Store For Be More Geek!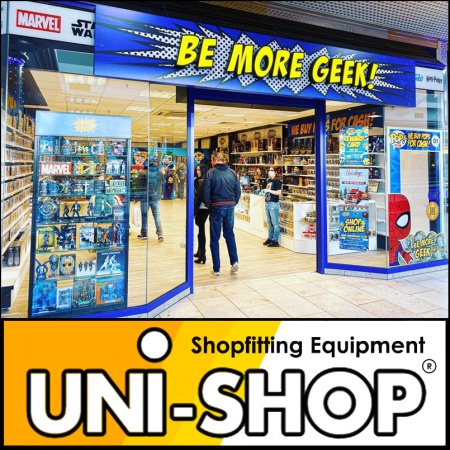 Be More Geek, the hugely popular collectables & gift store, has opened a new branch in Newcastle. Founded in 2018 the shop has gone from strength to strength with multiple locations.
The company prides itself on sourcing licenced merchandise, which has created a go-to store for its 7000+ followers. Customers can order online or visit one of their niche shops to purchase those hard to find products.
Uni-Shop supplied White Slatwall Panels which were delivered quickly, so the company could extend their display area. We wish them continued success and look forward to doing more business in the future.
Be sure to check out Be More Geek today!
Date : 17-01-2022
By Unishop