Back to News List
Display Cabinet For Quaker Oats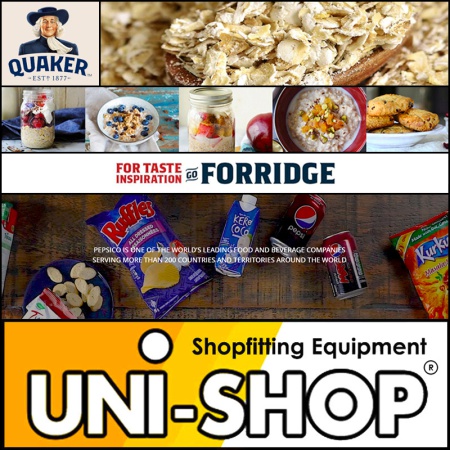 Quaker Oats got in touch with us this week, for a glass display cabinet for their boardroom. The company has a long history, being founded in 1877 and produces a wide range of porridges & breakfast cereals.
The brand is owned by the huge international company PepsiCo. Their products are enjoyed by consumers in more than 200 countries and over one billion times a day. In 2020 the company generated more than $70 billion in net revenue, driven by a complementary food and beverage portfolio that includes well-known brands such as Frito-Lay, Gatorade, Pepsi-Cola, Quaker, Tropicana and SodaStream.
Uni-Shop were asked to supply one of our top of the range Glass Retail Display Showcases for Quaker's boardroom, so they could display their product range.
We were pleased to help and look forward to dealing with Quaker in the future.
Date : 20-10-2021
By Unishop