Back to News List
Display Equipment For Fireworks Company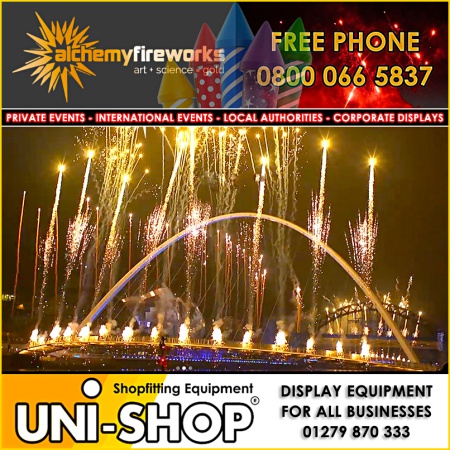 Uni-Shop don't just supply retailers, in fact over our 35 years we have provided retail fittings for a whole range of companies. Recently we were contacted by Alchemy Fireworks Ltd based in Bedfordshire. The professional pyrotechnics firm required Slatwall for its showroom.
The business has hosted some wonderful events and provides a detailed service for its clients. Using modern technology such as lasers, multimedia and flame effects to name but a few. They cover a wide range of events and work with their customers from brainstorming ideas through to test runs.
Uni-Shop wish them success for the coming Bonfire Night celebrations!
Date : 27-09-2021
By Unishop