Back to News List
Shop Fittings For Crew Clothing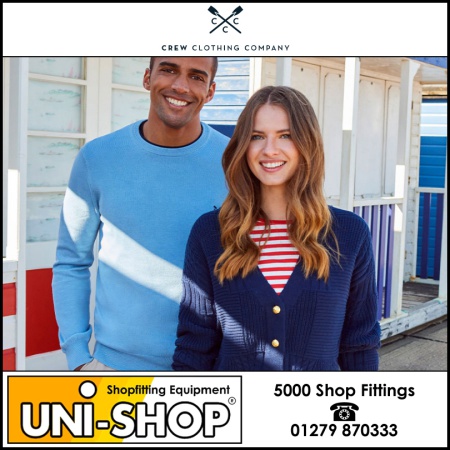 Crew Clothing got in touch with us this week. The popular British lifestyle brand for classic styles with a coastal twist, needed a wide range of shop fittings for its stores.
The iconic company is known for its high quality clothing and has shops all over the UK. Uni-Shop supply many big brand retailers and we were pleased to help out.
Call Uni-Shop today on 01279 870333 for expert help & advice!
Date : 14-09-2021
By Unishop