Back to News List
Gridwall For Cyclestreet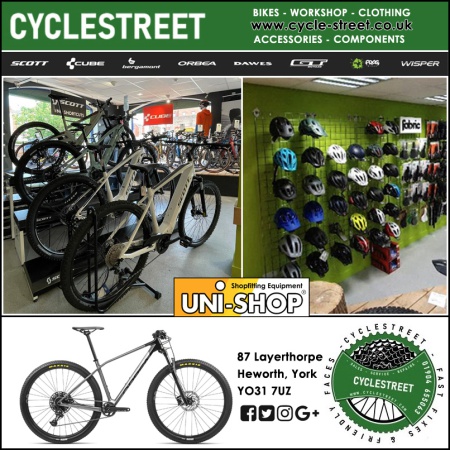 Popular retailer Cyclestreet got in touch with us this week. The business based in Layerthorpe, York, has a huge selection of bikes for all. As well as electric bikes, mountain bikes & road bikes they have a range of accessories & a busy workshop.
The company also specialises in bike components & clothing. Everything you need in one place with excellent customer service and knowledgeable staff on hand to help.
The company ordered a large quantity of our Gridwall Panels & Fittings. This system is perfect for displaying large, bulk items and is incredibly strong. Easy to install, Gridwall has so many applications.
We wish Cyclestreet success with their new retail shelving.
Date : 01-09-2021
By Unishop