Back to News List
Orchard Fruit & Veg New Product Lines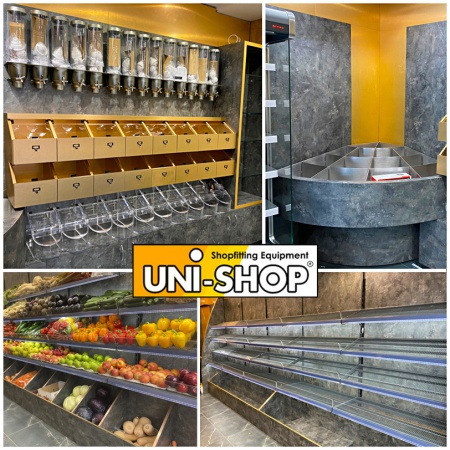 Uni-Shop recently fitted out the Orchard Fruit & Veg store, in North London. The business wanted to attract new customers and expand their current product range. After a consultation with the owner, bespoke shop fittings were installed.
We fabricated a corner hot nut display, gravity feed bins, scoop bins and bespoke luxury chocolate draws, with displays. Fruit & veg retail shelving, with underneath LED lights, completed the new transformation.
The finished result was amazing and it just goes to show, that with a bit of inspiration you can really enhance your business.
Contact Uni-Shop today to discuss your vision!
Date : 05-08-2021
By Unishop