Back to News List
Click & Collect Shop Fittings Today!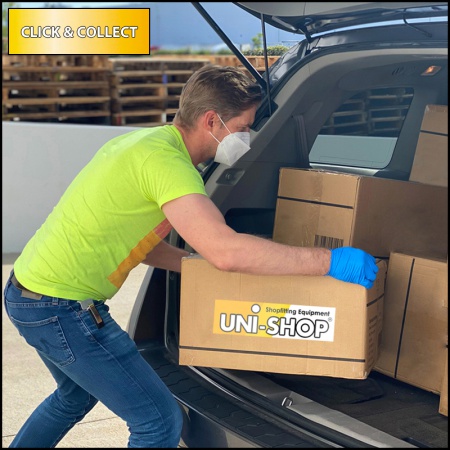 Our shopfitting warehouse has thousands of retail fittings for curbside pickup. You can order shop fittings online & collect them today using our contactless collection.
Perfect for vulnerable or self-isolating customers that require retail fittings in a hurry. All our staff wear safety masks and have had two covid vaccinations. All aimed at keeping our customers safe.
Order Slatwall Panels & Fittings, Gridwall Fittings and a host of Store Fixtures & Accessories today.
Date : 02-07-2021
By Unishop