Back to News List
We Supply kilmarnock FC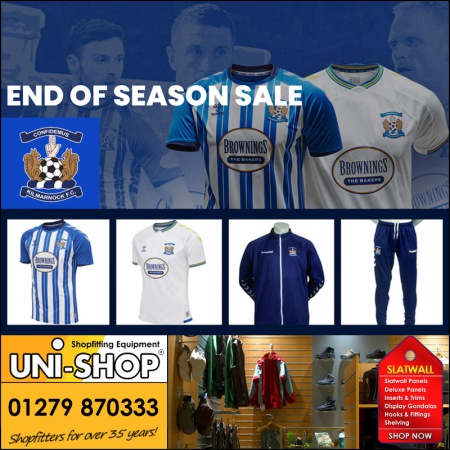 Kilmarnock FC got in touch with us this week. The company wanted to update their club shop with our popular Slatwall Panels.
Established over 150 years ago, Kilmarnock is the oldest professional football club in Scotland. Their website has a great online shop where you can purchase a wide range of products.
Uni-Shop wishes them success & hope to serve them again in the future.
Date : 21-05-2021
By Unishop