Back to News List
Kent Blaxill - New Store Opening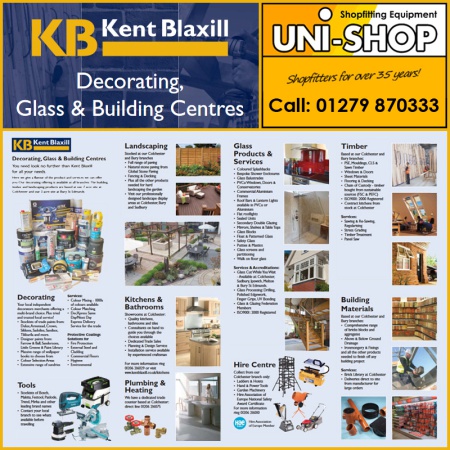 We have just completed a new shop fitting installation for long-time customer Kent Blaxill. Their new store, opening in mid to late January 2021 is in Newark, Nottinghamshire.
The company supply a vast array of products including general building materials, glass and decorating equipment. With a very long history dating back to 1838, its website also has a wonderful collection of photographs depicting their history.
Having worked with this professional builders merchant for many years, Uni-Shop was approached again to complete a new shop installation for their thriving business. We installed our robust retail display shelving & bespoke shop counters, quickly & efficiently.
The finished results look amazing and are in harmony with their existing floor plans of their other stores. We will publish some installation pictures shortly.
Contact Uni-Shop today for your bespoke retail fit out!
Date : 10-12-2020
By Unishop