Back to News List
Relocation For Capital Hair & Beauty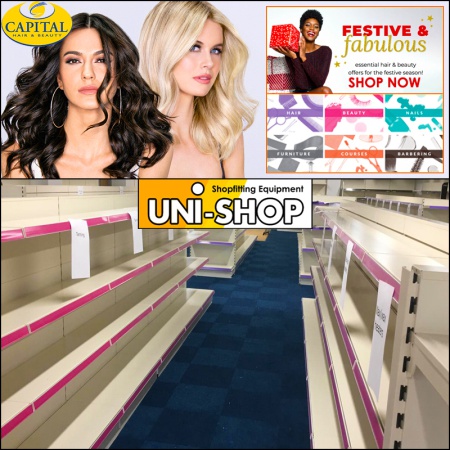 One of our valued customers, Capital Hair & Beauty, have relocated their branch in Ipswich, Suffolk. Uni-Shop had the pleasure of implementing the plano-gram and installing our stunning retail shelving.
Using a mixture of Wall Bay Shelving & Gondola Retail Shelving in a jura cream finish, we created a high impacting sales area. Our retail shelving systems are a must-have for any retailer, being very strong & durable yet easy to assemble.
Our professional shelving is also compatible with existing Eden & Tegometall systems. So if you only need a few replacements you know our shelving will fit.
We wish Capital Hair & Beauty success with their new store!
For your Retail Shelving contact Uni-Shop today.
Date : 16-11-2020
By Unishop