Back to News List
Personalised Gifts R Us Fit Out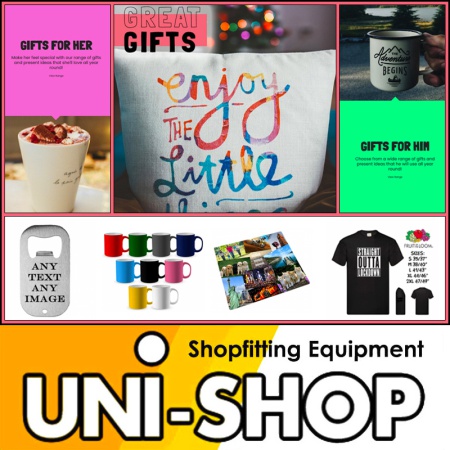 A busy week for Personalised Gifts R Us, based in Hebburn, Tyne & Wear. The popular gift shop is fitting out their premises after ordering a large quantity of Grey Slatwall Panels, Slatwall Fittings & Slatwall Shelving. Ideal for displaying their wide range of gifts for all occasions.
The family run company specialises in personalised gifts of an exceptional quality. Many hard to find products are available to order online with next day delivery and the company is passionate about customer service.
We wish them well with their makeover. Our Slatwall Panels & Fittings are used by thousands of retailers, both large & small. Browse our range now and transform your sales area in time for Christmas.
Date : 22-10-2020
By Unishop