Back to News List
Revamp For Fireworks Boutique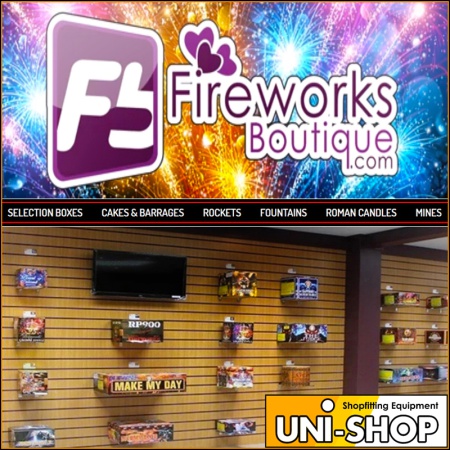 Fireworks Boutique based in Luton, Bedfordshire got in touch with us this week. The company has a huge selection of inexpensive fireworks, which it sells in store & online. It's the best place around for selection boxes, rockets, cakes, barrages, mines, fountains & more.
The company wanted to update their slatwall display area in time for the firework season. We wish them success with their new showroom.
Uni-Shop is the cheapest in the UK for quality Slatwall!
Date : 13-10-2020
By Unishop