Back to News List
Buy Retractable Belt Barriers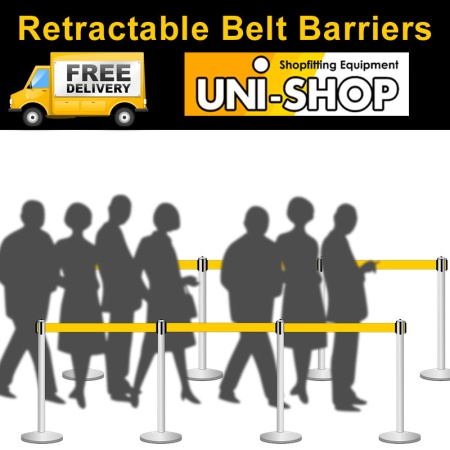 Our Retractable Belt Barriers are very popular and essential for maintaining social distancing. We are currently offering free delivery on our queue barriers and will give you extra discounts on the more you buy.
Now is an excellent time to purchase belt barriers, whilst we have large supplies. Our stretch queue barriers feature a 2-metre nylon belt, that retracts into the post after being released. A quality fixed queue banner that is easy to move and will last for years.
They also have an anti slip rubber rim, to protect floors from scratches and keep the retractable post stable. Available with Free Delivery and sold in pairs, these retractable barrier posts will maintain social distancing effectively.
Features:
Available with red, blue or black belts
2 metre nylon belt
Height: 920mm
Base Diameter: 320mm
Weighted base
View our Retractable Belt Barriers Now!
Date : 10-09-2020
By Unishop