Back to News List
Revamp Request From Ernest Doe Sudbury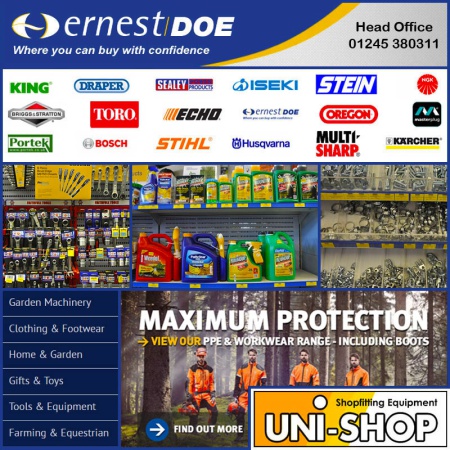 We have just received a request for a refit from long established customer Ernest Doe. This family run business has been trading since 1898 and has a network of branches in the South and East of England.
The firm supplies a vast amount of machinery; from garden mowers and chain saws to combine harvesters and construction excavators. With a simple philosophy to supply the best products to customers and then to support them with the service facilities and expertise to keep them running perfectly.
This time, Uni-Shop have been asked to supply & fit more of our classic Retail Wall Shelving System. This provides not only storage, but an eye-catching merchandising setting for customers. The customer has also asked for a new Bespoke Sales Counter to finish off the new refit.
Date : 21-08-2020
By Unishop