Back to News List
New Amsterdam Shop For Kingdom Of Sweets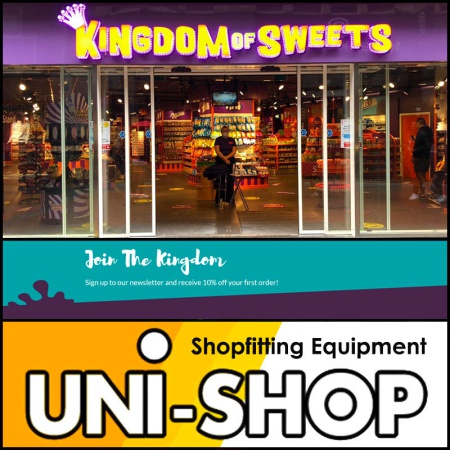 American candy retailer, Kingdom Of Sweets, is opening a fantastic new shop in Amsterdam. Established in April 2004, they have grown into one of the largest confectionery retailers in the UK.
Uni-Shop have worked with Kingdom Of Sweets for nearly a decade, but this is the first time we have supplied shop fittings for their fast-growing overseas expansion. Specialising in sweets & confectionery from all over the world, it is a must place to visit!
As before, the company wanted to install our Slatwall Panels, Slatwall Accessories, Retail Wall Shelving & Glass Shelves to display their products to maximum effect. The finished results look absolutely stunning and are sure to be a great hit with customers.
Date : 24-08-2020
By Unishop