Back to News List
Refit For Rightway Wholesale Ltd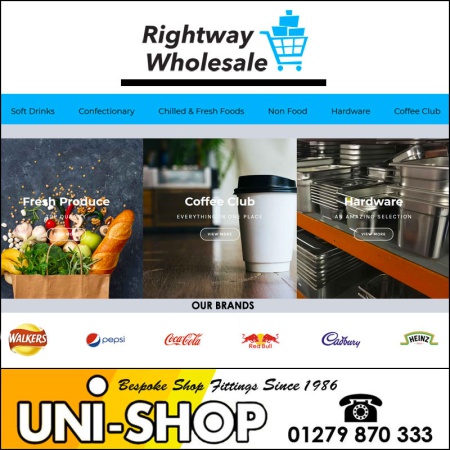 We have just completed a refit for Rightway Wholesale Ltd, based in Polmadie, Glasgow. The company had a vision for their new store plan & Uni-Shop worked with them to implement it.
One of our shopfitting managers, Andrew, helped design the layout. We installed are popular Retail Wall Bay & Gondola Shelving system. Thus maximising the space for this busy wholesaler. The owner was extremely pleased and sent us this comment.
"Thanks! - Place is looking awesome. Thanks, Andrew! You will be mentioned at the grand opening."
Date : 17-07-2020
By Unishop