Back to News List
Retail Shelving For Exhibitions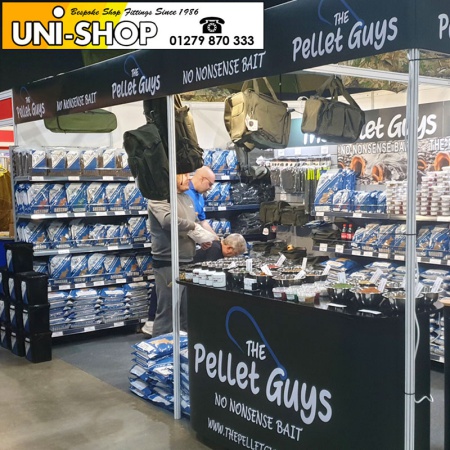 Uni-Shop supply a wide range of display shelving for promoting your products at retail exhibitions. One of our customers, The Pellet Guys, specialise in all types of fishing bate. They showcase their business at events all over the country and use Uni-Shop shelving to display their niche range of products.
We can supply a robust range of display shelving for market stalls, mobile sales events & professional trade shows. Whatever your product specifications, we have a display suited to your requirements.
We wish The Pellet Guys success with their events!
We have over 33 years experience in all types of shop fitting displays. For help & advice please call us now on 01279 870333 or use our Live Chat Service below!
Date : 09-03-2020
By Unishop