Back to News List
New Shelves For Candy UK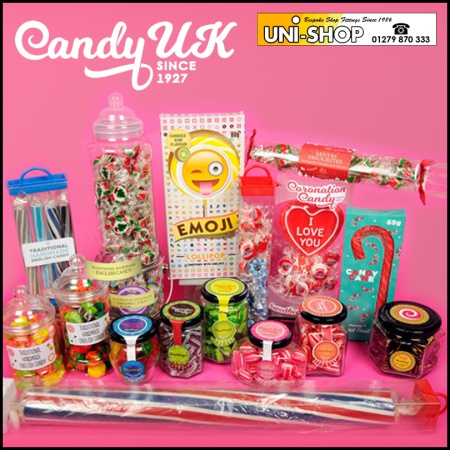 We had a sweet experience today, when we received an order for shelving from Candy UK. Candy is a very well known sweet manufacture who has been in business for nearly 100 years. Famous for their world record-breaking largest stick of rock, measuring 14 feet and weighing in at nearly 70 stone, (that's equivalent to four newborn elephants)!
The business has been trading since 1927. From humble beginnings as a traditional handmade rock sticks & humbug manufacturer, to today's premium brand and dedicated Kosher sweets. Over the years, millions of people have come from far and wide to sample their famous Blackpool Rock. They have even presented Sir Winston Churchill with a specially commissioned giant bar of rock.
Uni-Shop was pleased to supply some Slatwall Shelving & wish Candy UK success for the future!
Date : 24-02-2020
By Unishop