Back to News List
3rd Shop For Vape Company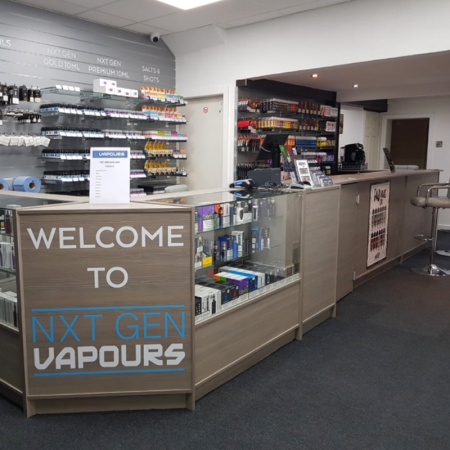 We completed another bespoke shop installation this week. Popular e-cigarette retail Next Gen Vapours contacted us again for a complete shop fit out. This popular retailer sell a huge range of vaping equipment and associated products.
Owner Arron Valente and his team are extremely knowledgable and are always ready to give good advice for customers wishing to stop smoking. Listening to customers needs and directing them to the products that will help them the most.
As this was the 3rd shop installation for the company, we knew what Arron expected and this made design and installation quick and easy. Expanding your business from a single shop to multiple outlets is always a daunting task. But Uni-Shop have over 30 years experience of this and are always able to offer sound advice and constructive solutions.
Date : 04-02-2020
By Unishop