Back to News List
Uni-Shop Supplies Denmark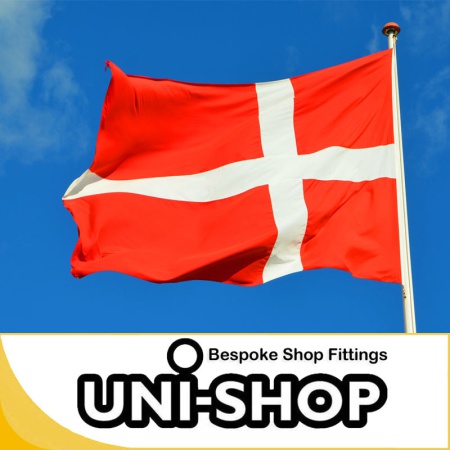 Our customers come from all over the world including this week, from Denmark! So we say Velkommen (welcome). Our new customer required Black Slatwall & Slatwall Fittings, which we sent out immediately.
Denmark lies south west of Sweden and south of Norway. A beautiful country that has some interesting facts.
Denmark
The Danish flag is the oldest state flag still in use since 1219!
Denmark is reported to be the happiest country in the world!
It has been inhabited since at least 12,500 BC!
Lego is from Denmark!
The Danish language has no word for please!
Date : 06-06-2019
By Unishop