Back to News List
33 Years Of Service & Flying High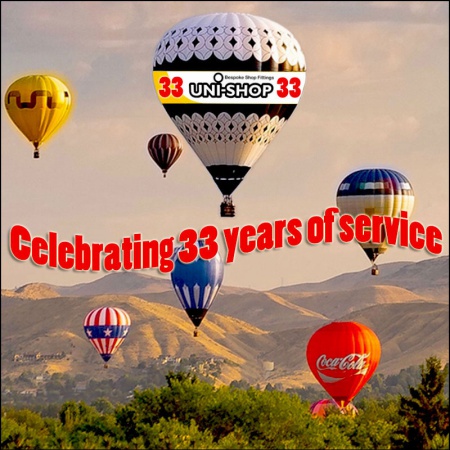 It's our Birthday and we are celebrating 33 years! Yes a long time ago in 1986 Uni-Shop was born and things were very different.
The average house cost £38,539
A family car cost £6,930
Petrol was 38p per litre
The Last section of the M25 was finished
Blackadder II was on TV
Margaret Thatcher was prime minister
The Communards had a No.1 hit with Don't leave me this way
Time goes fast and retail has changed a lot, like everything else. But Uni-Shop had diversified to meet the modern challenges of today's busy marketplace. We offer a huge range of Shop Fittings and still provide a service second to none.
To celebrate we have some great offers this month...
So Happy Birthday Uni-Shop - Browse our full product range now!
Date : 01-06-2019
By Unishop