Back to News List
Refit For Gorgeous Gifts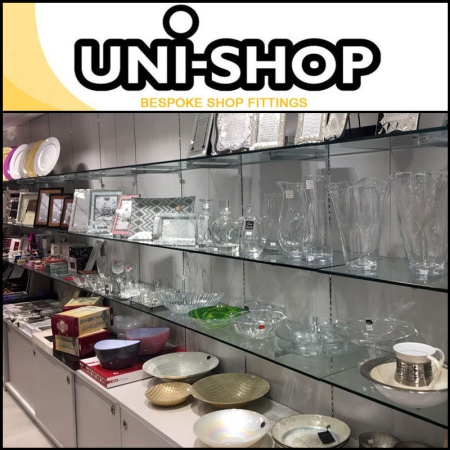 We had the pleasure of refitting Gorgeous Gifts in Golders Green, London, this week. We previously kitted out the shop 20 years ago and it was time for a total shop refit.
We installed Silver Shop Shelving with slim slot chrome uprights and low profile Glass Support Brackets. Perfect for displaying a vast array of retail goods. Our Silver Slatwall Panels were also used to display other goods.
This colour is wonderful for small retail areas, as it bounces light around creating an inviting and open atmosphere.
Together with our Slatwall Chrome Fittings and a new Bespoke Shop Counter, the premises look wonderfully inviting.
We wish Gorgeous Gifts success with their new shop.
Date : 08-05-2019
By Unishop