Back to News List
Long Lost Customer Returns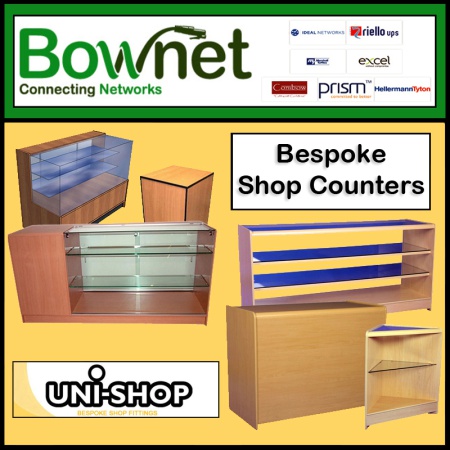 We had the pleasure of dealing with an old customer this week. Bownet CMS are a specialised network company who have been trading for over 25 years. They supply top quality structured cabling systems and networking products to end users and installers of data, telecoms and A.V. solutions.
We previously supplied them in 2003 and the owner came across one of our old pamphlets and called us. They wanted a bespoke shop counter and as always we adhered to their specifications.
It was lovely to hear from them again and their website is well worth a visit!
Date : 12-04-2019
By Unishop