Back to News List
Shop Fit For Banglatown Cash & Carry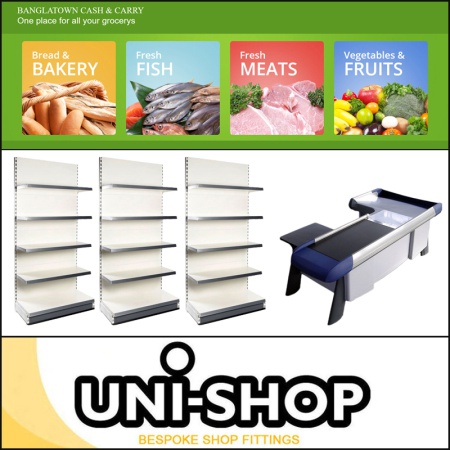 We have just completed a shop fit for Banglatown Cash & Carry in Barking. This successful retailer has opened a new cash & carry and asked us to supply Retail Shelving and Motorised Checkout Counters.
Our retail display shelving is used by thousands of business because it looks smart and is incredibly strong. Uni-Shop can design a layout for your business, maximising your space to give you a versatile shelving area.
We also have a range of stylish Italian Retail Conveyor Checkout Counters. These popular till checkout counters incorporate all the latest features and we even have one on offer now!
Contact us today on 01279 870333 to see what we can do for your business!
Date : 09-04-2019
By Unishop