Back to News List
Complete Refit For Avon Security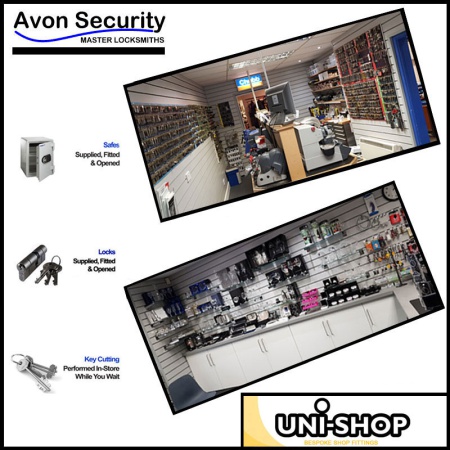 Uni-Shop completed a new shop refit this week, for Avon Security. This busy retailer in Amesbury, Wiltshire, specialises in home and business security products including locks, keys, safes and access control.
We did a complete shop refit using our Grey Slatwall Panels with Aluminium Inserts. This has transformed the shop and makes the merchandise really stand out. A very popular Slatboard that bounces the light and gives a visual effect of space.
We wish Avon Security success for the future and look forward to more shop conversions in the future.
Story By:
Uni-Shop
Date : 28-01-2019
By Unishop