Back to News List
New refresh for Tilbury Co-op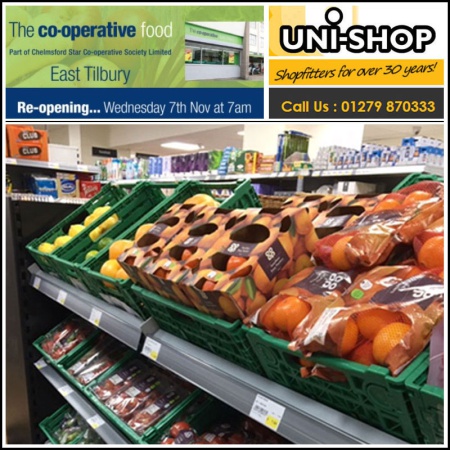 One of our regular customers the Co-op in East Tilbury had a refresh this week. This popular store is re-opening today with a smart new range of Fruit & Veg Displays.
We utilized existing merchandising equipment and installed new Bakery Shelving & Gondola Shelving. By using existing retail equipment and adding individual display equipment, you can add a new look to your store as well as saving money.
Call our team today on 01279 870 333 to discuss your refit.
Story By:
Uni-Shop
Date : 07-11-2018
By Unishop