Back to News List
New check out counters for Kosher Supermarket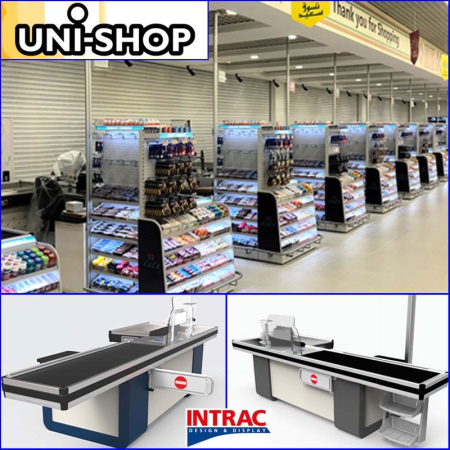 We installed new check-out counters for Kay's supermarket this week. Kay's is a large Kosher supermarket and delicatessen in north London. They have a huge variety of Kosher products and are open long hours, providing you with an easy shopping experience.
As a valued customer we were asked for advice and installed two large Quadra check-out counters, manufactured by Italian designers Intrac. This new range of motorised check-out counters offer practicality and functionality, together with a modern design.
Uni-Shop offers a wide range of retail check-out counters, to cater for all sizes of shops. With a host of accessories to satisfy any business or furniture requirements.
You can view a small range of our Motorised Check Out Counters online, but for a comprehensive list please telephone our sales team on 01279 870 333.
Story By:
Uni-Shop
Date : 22-10-2018
By Unishop