Back to News List
UTF celebrating 10 years of business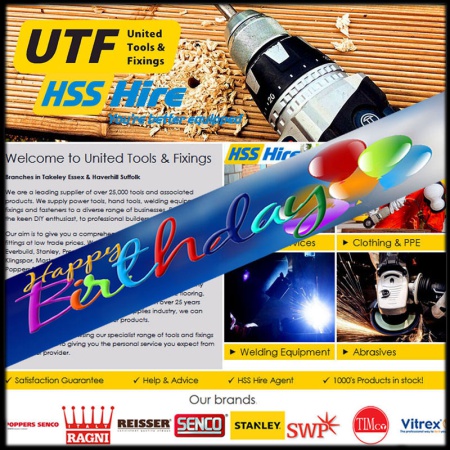 One of our sister companies, United Tools & Fixings is celebrating 10 years of service today. With trade stores based in Takeley, Essex and Haverhill, Suffolk, they supply over 25,000 tools and associated products.
They supply power tools, hand tools, welding equipment, fixings and fasteners to a diverse range of businesses. Everyone from the keen DIY enthusiast, to professional builders and trades people.
Stocking all major brands including, Everbuild, Stanley, Premier Diamond, Dickies, Tremco, Moldex, Klingspor, Masterlock, Bahco, Irwin, Marashalltown, Ragni, Bosch, Poppers Senco, Monument, Hilmor, Copex, CTI and Starrett.
We wish them a very Happy Birthday and every success for the future!
Story By:
Uni-Shop
Date : 08-08-2018
By Unishop