Back to News List
Extensive refurbishment for Chelmsford Co-op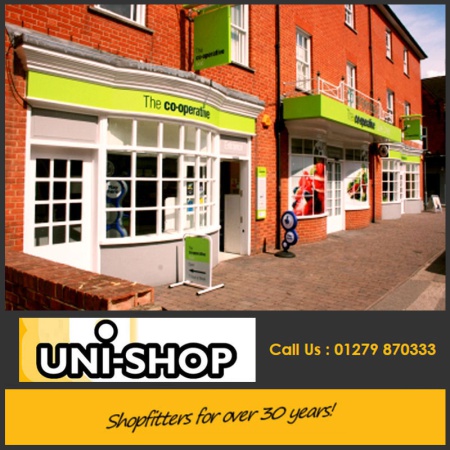 The Co-op in Duke Street, Chelmsford, Essex, has kept us very busy last week. Uni-Shop have worked with this large retailer for many years and we were pleased to refit their popular store.
We installed our System 50 Wall Shelving, as this is a an attractive and practical display shelving system, used by many leading retailers. This gave the Co-op a chance to utilize their space, while creating an attractive merchandising area.
The new look store will have a grand reopening on Wednesday 4th July at 10am.
We wish the Co-op success with their new look store.
Story By:
Uni-Shop
Date : 02-07-2018
By Unishop