Back to News List
Happy Birthday To Uni-Shop!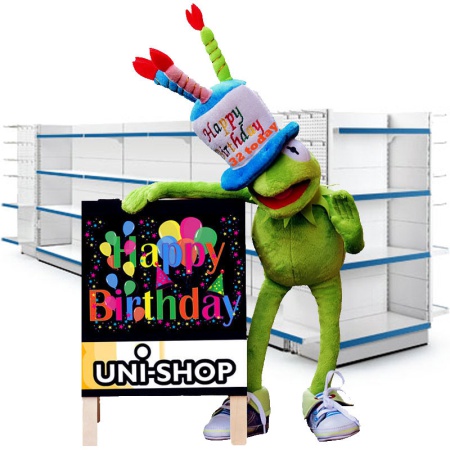 Yes it is our Birthday and we have been trading 32 years today! On the 1st June 1986 we opened our first store in Harlow, Essex. A lot has changed since then but not our dedication to customer service.
Our business has thrived over the years as we moved into different sectors. Amazingly we still have most of the original team working for us. We now occupy a large showroom in Takeley, Essex and supply a huge range of shop fittings as well as providing a bespoke shopfitting service.
But we could not have succeeded without our loyal customer base. So we would like to say a big thank you to all of them and wish them every success for the future.
Uni-Shop Fittings Ltd is a must visit for many Independent Retailers, Shop Equipment Suppliers, Retail Designers, Shop Fitting Installers, Department Stores and Multiples.
Contact our friendly team today to discuss your requirements.
Story By:
Uni-Shop
Date : 01-06-2018
By Unishop