Back to News List
Dry cleaning store gets a bespoke shopfit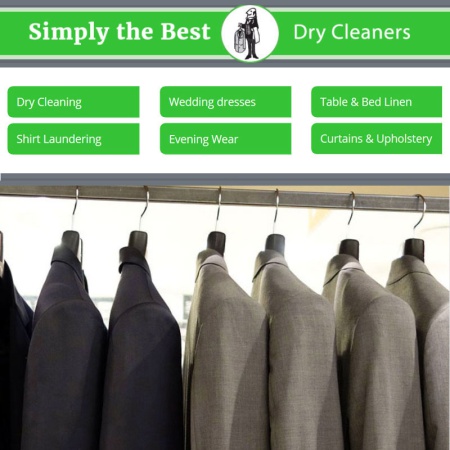 We had a busy week fitting out Simply The Best Dry Cleaning in Chesham. This family run business with 6 stores, offers a broad range of dry cleaning services, as well as providing a wedding dress and formal wear cleaning service.
The business has been trading for over 25 years and has a full laundry and ironing service. They also do repairs and alterations and even offer a tailoring service. The main premises in Chesham, Buckinghamshire, needed a makeover and asked us for a bespoke shop fit.
They were impressed by our Premium Range Retail Furniture and chose a Deluxe Shop Counter. We manufactured it using their signature colours of white and blue and also provided Hanging Rails. Another feature was a bespoke cupboard for essential items, which was designed to coordinate with the merchandising area.
The shopfitting Uni-Shop provided created more space while enhancing the layout of the store. We wish them success for the future and look forward to working with them again.
Uni-shop offer a huge choice of bespoke retail fittings. All hand crafted and installed by our experienced team.
We design and install a wide range of Bespoke Retail Furniture, with a modern choice of veneers and colours. We also supply Showcases and thousands of Retail Fittings including Slatwall.

Story By:
Uni-Shop
Date : 18-05-2018
By Unishop