Back to News List
Chat facility very popular with customers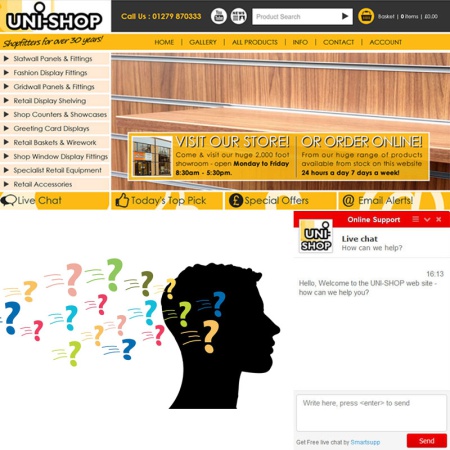 Customer love the simplicity of our chat facility to place orders and discuss product specifications. We receive many large order through our chat facility. The ability to talk direct with one off our technical sales team, has so many advantages.
Customers can ask technical questions relating to product dimensions and finishes. This week alone we received an order for 160 Slatwall Panels from a customer in Ireland. He needed to know dimensions, delivery details and which sort of Slatwall Insert and Trims looked best.
Give out chat facility a try yourself and speak direct to a knowledgeable member of our team.
Story By:
Uni-Shop
Date : 19-10-2017
By Unishop