Back to News List
New shop shelving in Canandian Maple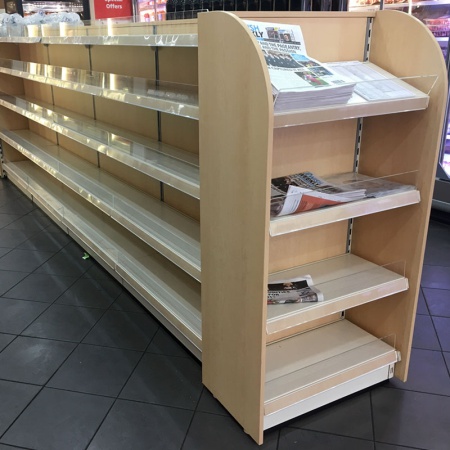 We recently installed this beautiful Canadian Maple System 50 Gondola Shelving. A new client of ours wanted a bright and different look, but preferred the metal shelves to look like wood. As always we were able to come up with a solution.
Shefa Mehadrin is a Kosher food shop in Golders Green, London, who asked us if we could come up with an attractive new design for the shop. This display is a variation of our System 50 Retail Display Shelving.
We are able to cater to all needs to keep our customers happy. This is a really eye catching design that displays products to their full potential. Ring us today on 01279 870333 to discuss your requirements.
Story By:
Uni-Shop
Date : 17-03-2017
By Unishop