Back to News List
Our sister company celebrates 40 years!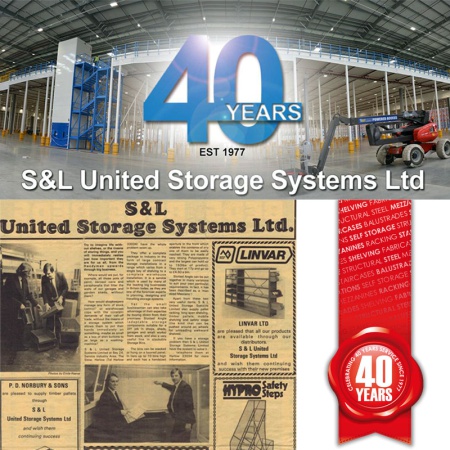 Our sister company United Storage Systems is celebrating 40 years of service.
Founded in 1977, S & L United Storage Systems has developed from an Industrial Racking / Shelving Supplier and Installer to a major designer, supplier and manufacturer, servicing national companies with a wide range of products and services.
Our products include, but are not restricted to, Racking, Shelving, Retail Mezzanine Floors, Industrial Mezzanine Floors, Commercial Mezzanine Floors, Structural Steelwork, Staircases, Lift Shafts, Bespoke Fabrications, Pallet Racking, Cantilever Racking, Longspan Racking, Shelving Pallet Racking, high quality Balustrade with Glass Infill and all types of Retail Fabrications. All designed, manufactured and installed in-house to our customer's particular requirements.
Story By:
Uni-Shop
Date : 10-02-2017
By Unishop